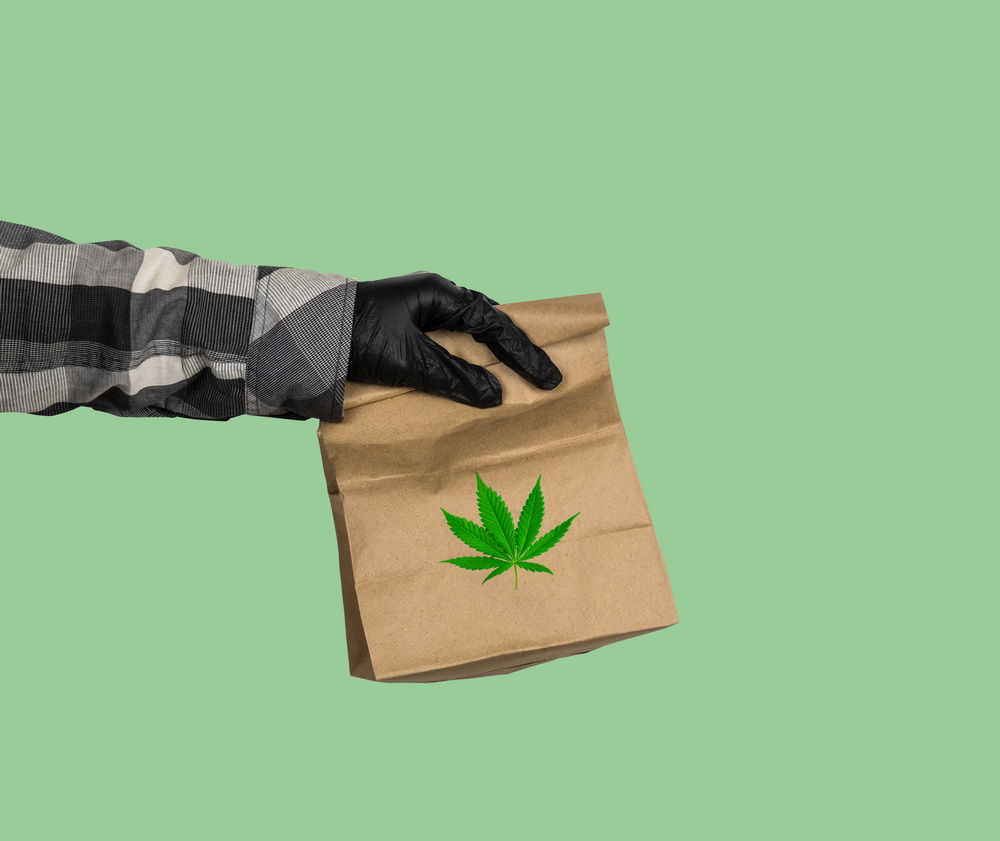 If you get home from work late and do not want to cook, no worries. Get a freshly prepared meal delivered right to your door. Need groceries? You can have them delivered, too. Just about anything you could ever want can now come by way of delivery. Even cannabis is on the table.
Cannabis delivery is relatively new, but it's growing in leaps and bounds. States are gradually adopting laws that make it possible for retailers to deliver their own product or contract with third-party couriers. In more and more cities, you can now order your cannabis online and have it delivered.
The rules governing home cannabis delivery vary by both state and municipality, but here is a basic framework that should apply in most jurisdictions:
1. Orders Are Placed Online
For the most part, home cannabis delivery is based on the online shopping model. You order what you want from your favorite dispensary's website. Then, just like you would with an Amazon order, you check out and enter your address. The dispensary gives you an approximate delivery day and that's it.
If you live in a medical-only state, like Utah for example, you will need a medical cannabis card to purchase your product. That card will have to be registered with the pharmacy before you can order.
2. Home Addresses Only
A typical rule of thumb is that cannabis can only be delivered to residential addresses. You cannot have it delivered to your workplace. Delivery drivers will not meet you at a restaurant, a public park, etc. It may be inconvenient to some, but those are the rules.
3. Photo ID Required
Delivery companies also require that recipients prove who they are via photo ID. Neither delivery companies nor dispensaries want to run afoul of the law, so they have to verify identity before they turn over any product. No photo ID means no delivery.
4. No Substitute Recipients
Along the same lines, delivery drivers can only leave product with the person who ordered it. You cannot have your cannabis delivered to your neighbor while you're at work. It must be delivered to your home and placed in your hands. Drivers cannot even leave the package at your door. You must be there to receive it. You must prove your identity.
5. Primarily Cash Payments
Cannabis is still a cash-based business for the most part. It will remain so until Washington releases the banking sector from those rules that currently prevent it from offering cannabis businesses traditional financial services. This is all to say that you will need cash on hand to pay the delivery driver.
The experts at Utahmarijuana.org say the Beehive State approved home delivery of medical cannabis last year. They also say there is a company in Utah already running a payment system that accepts credit and debit cards. Though the system is still in its infancy, similar payment platforms should pop up elsewhere in the country. If you are a cannabis user, you are probably looking forward to electronic payments.
6. Delivery Fees and Tips
Last but not least, dispensaries and couriers alike add delivery fees to the retail price. They have to in order to cover their own costs. As far as tips are concerned, it is generally considered good etiquette to offer drivers something – even if it's small. A tip shows your delivery driver that you appreciate their efforts on your behalf.
Cannabis delivery is now a thing. If it is not available where you live, just hold on. It will come to you in due time.